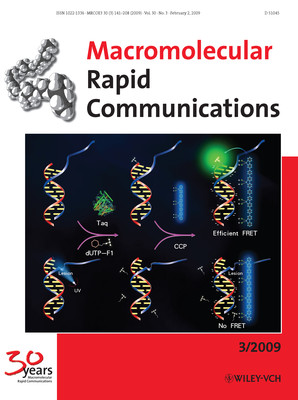 ▲ Vol 33 Issue03 | February 02, 2009
Fluorescence-Amplifying Assay for Irradiated DNA Lesions Using Water-Soluble Conjugated Polymers
Fude Feng, Xinrui Duan, Shu Wang
A new platform has been developed for DNA lesion detection using a cationic conjugated polymer (CCP). DNA that contains two adjacent thymine bases is irradiated with ultraviolet light to allow for the formation of cyclobutane pyrimidine dimers and pyrimidine–pyrimidone dimers. The DNA lesions block the primer extension, and the base labeled with fluorescein cannot be incorporated into the DNA strand. Addition of the CCP leads to inefficient fluorescence resonance energy transfer (FRET) from CCP to fluorescein. For the case without DNA lesions, successful primer extension allows for efficient FRET between them. In view of the FRET signal changes, the DNA lesions can be detected. This new protocol offers a convenient detection for DNA lesions in aqueous solution without any isolation and washing steps.
https://onlinelibrary.wiley.com/doi/10.1002/marc.200800543
▲ Vol 36 Issue06 | December 24, 2009
Genome-wide Analysis of PTB-RNA Interactions Reveals a Strategy Used by the General Splicing Repressor to Modulate Exon Inclusion or Skipping
YuanchaoXue, YuZhou, TongbinWu, TuoZhu, XiongJi, Young-SooKwon, ChaoZhang, GeneYeo, Douglas L.Black, HuiSun, Xiang-DongFu, YiZhang
Recent transcriptome analysis indicates that > 90% of human genes undergo alternative splicing, underscoring the contribution of differential RNA processing to diverse proteomes in higher eukaryotic cells. The polypyrimidine tract-binding protein PTB is a well-characterized splicing repressor, but PTB knockdown causes both exon inclusion and skipping. Genome-wide mapping of PTB-RNA interactions and construction of a functional RNA map now reveal that dominant PTB binding near a competing constitutive splice site generally induces exon inclusion, whereas prevalent binding close to an alternative site often causes exon skipping. This positional effect was further demonstrated by disrupting or creating a PTB-binding site on minigene constructs and testing their responses to PTB knockdown or overexpression. These findings suggest a mechanism for PTB to modulate splice site competition to produce opposite functional consequences, which may be generally applicable to RNA-binding splicing factors to positively or negatively regulate alternative splicing in mammalian cells.
https://www.sciencedirect.com/science/article/pii/S1097276509009071
▲ Vol 19 Issue 11 | June 09, 2009
Tuning Nanotubes: Beam to String Transition of Vibrating Carbon Nanotubes Under Axial Tension
Xianlong Wei, Qing Chen, Shengyong Xu, Lianmao Peng and Jianmin Zuo
The vibration properties of carbon nanotubes (CNTs) under axial tension are quantificationally studied by X. L. Wei et al. through a novel in situ method for precise and simultaneous measurement of the resonance frequency, the axial tension applied to individual CNTs, and the tube geometry. A gradual beam-to-string transition from multiwalled CNTs to singlewalled CNTs is observed; the CNTs can be tuned like a zither!
http://onlinelibrary.wiley.com/doi/10.1002/adfm.200990044/full
▲ Vol 21 Issue 05 | February 02, 2009
Carbon Nanotube Fibers: Monitoring a Micromechanical Process in Macroscale Carbon Nanotube Films and Fibers
Wenjun Ma, Luqi Liu, Rong Yang, Taihua Zhang, Zhong Zhang, Li Song, Yan Ren, Jun Shen, Zhiqiang Niu, Weiya Zhou and Sishen Xie
The evaluation of mechanical properties of carbon nanotube (CNT) fibers is inherently difficult. On p. 603, Sishen Xie and co-workers report that Raman scattering—a generic methodology independent of mechanical measurements—can be used to determine the interbundle strength and microscopic failure process for various CNT macroarchitectures. Raman data are used to predict the moduli of CNT films and fibers, and to illustrate the influences of the twisting geometries on the fibers' mechanical performances.
https://onlinelibrary.wiley.com/doi/abs/10.1002/adma.200990014
▲ Vol 21 Issue 13 | April 06, 2009
Carbon Nanotube Field-Effect Transistors: Towards Entire-Carbon-Nanotube Circuits: The Fabrication of Single-Walled-Carbon-Nanotube Field-Effect Transistors with Local Multiwalled-Carbon-Nanotube Interconnects
Xuelei Liang, Sheng Wang, Xianlong Wei, Li Ding, Yuzhen Zhu, Zhiyong Zhang, Qing Chen, Yan Li, Jin Zhang and Lian-Mao Peng
Towards entire carbon nanotube (CNT) circuits: single-walled CNTs serve as channels (lowest layer) and multi-walled CNTs serve as interconnects (vertical vias and second/third layers). The polarity of the channel (p- or n-type) was defined by metals with different working functions at the contact points (the yellow and green contacts in the lowest layer). More details on single-walled CNT field-effect transistors with multiwalled CNTs as local interconnects can be found in the article by Xuelei Liang, Lian-Mao Peng, and co-workers on p. 1339.
https://onlinelibrary.wiley.com/doi/abs/10.1002/adma.200990042
<静远嘲风动漫传媒科技中心>设计制作
---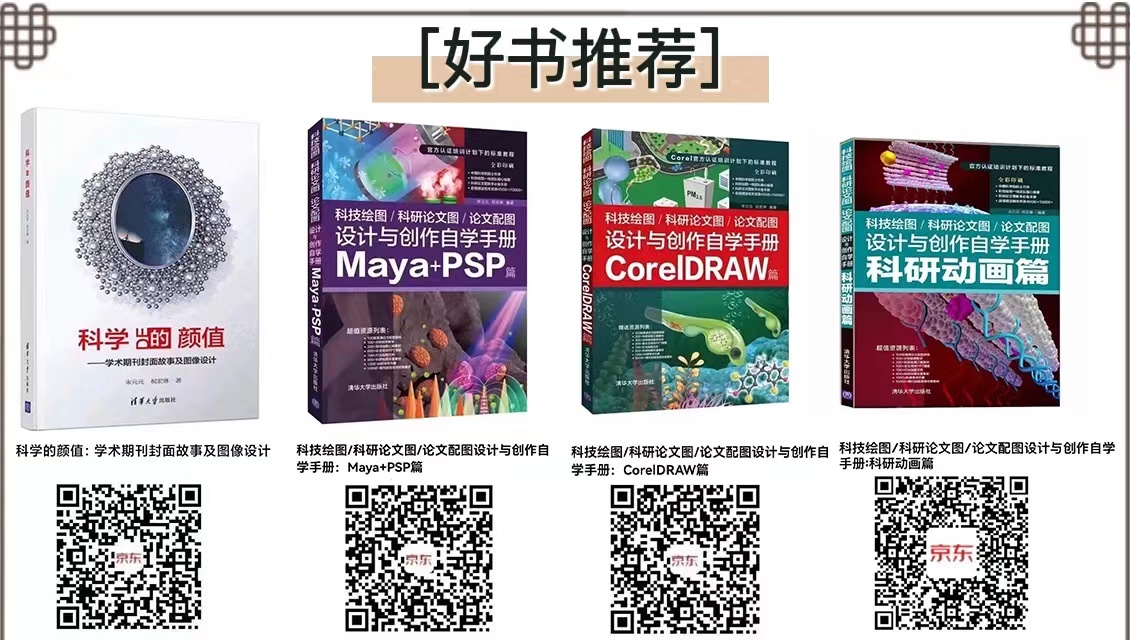 购书链接:
☆科学的颜值:学术期刊封面故事及图像设计
https://item.jd.com/12802188.html
☆科技绘图/科研论文图/论文配图设计与创作自学手册:CorelDRAW篇
https://item.jd.com/13504674.html
☆科技绘图/科研论文图/论文配图设计与创作自学手册:Maya+PSP篇
https://item.jd.com/13504686.html
☆科技绘图/科研论文图/论文配图设计与创作自学手册:科研动画篇
https://item.jd.com/13048467.html#crumb-wrap
---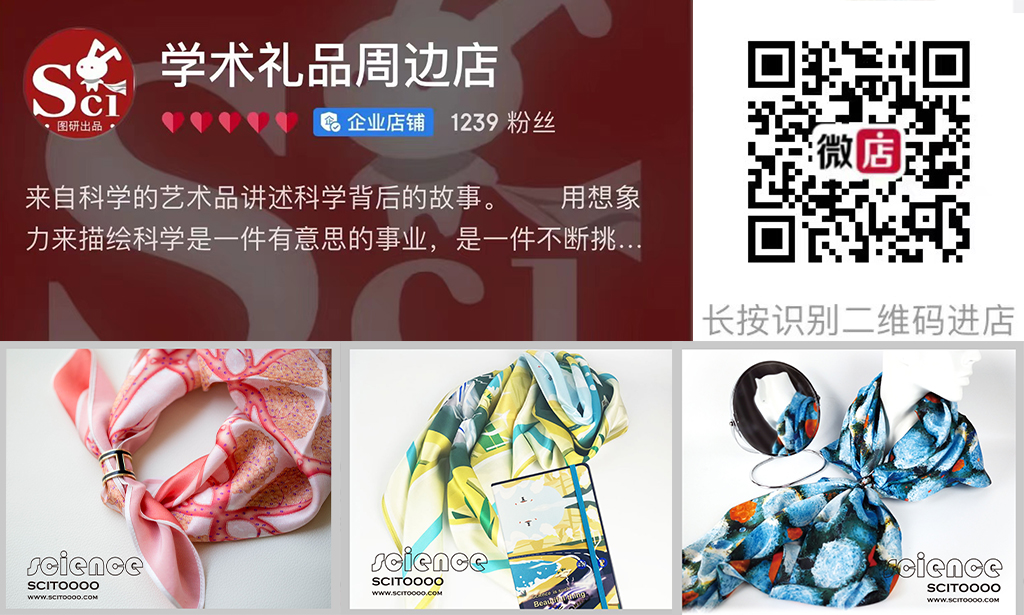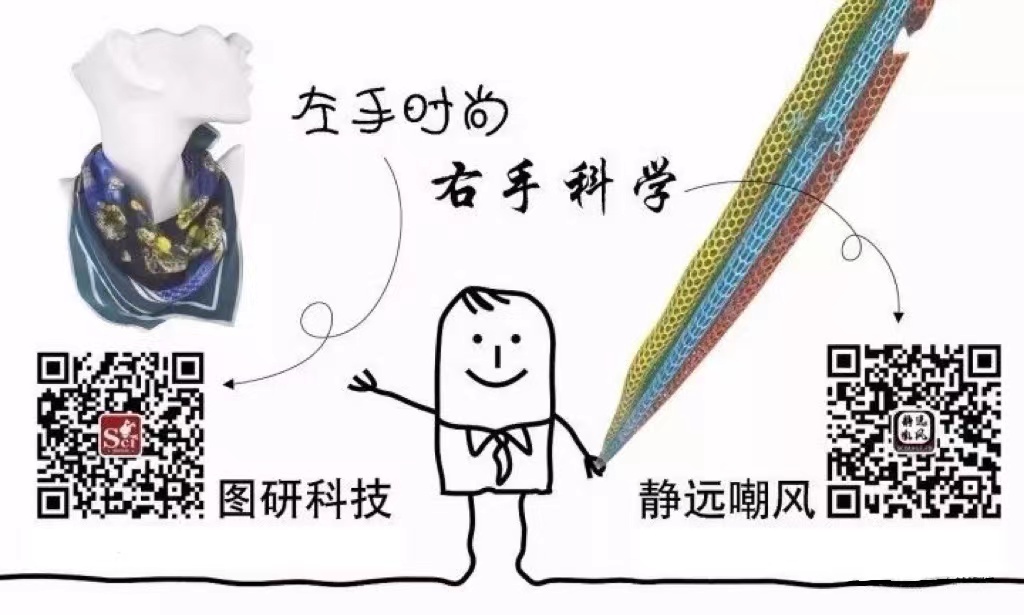 静远嘲风(MY Scimage) 成立于2007年,嘲风取自中国传统文化中龙生九子,子子不同的传说,嘲风为守护屋脊之瑞兽,喜登高望远;静远取自成语"宁静致远",登高莫忘初心,远观而不可务远。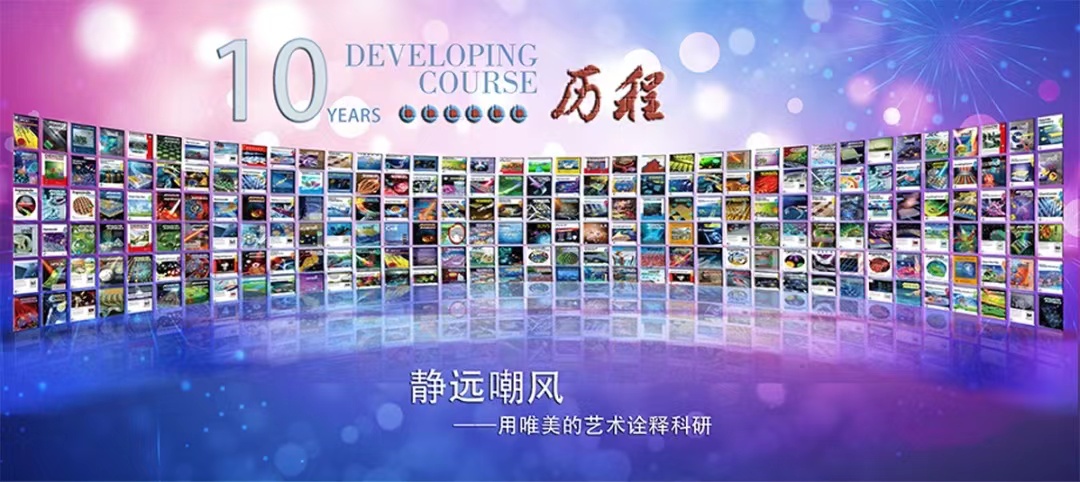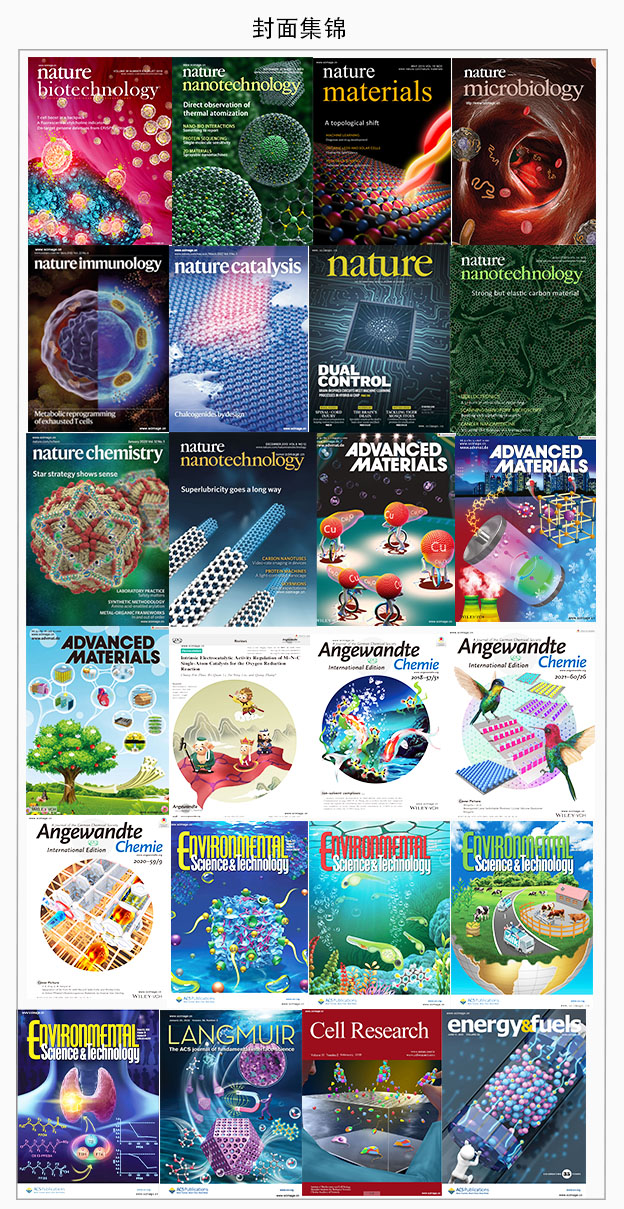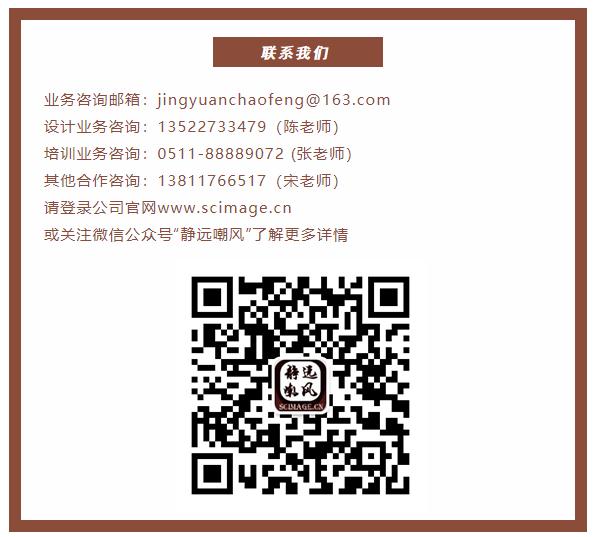 https://m.sciencenet.cn/blog-519111-1362169.html
上一篇:
早期插图封面发表合集(4)
下一篇:
2010年静远嘲风封面合集